Transitional Outdoor Living Pavilion in North Dallas, TX
Homeowner Challenge
Our clients sought an outdoor living space that could be an extension of their home, where people could relax and gather in comfort. These homeowners envisioned a new outdoor pavilion with alfresco dining and plenty of guest seating. They also needed help replacing the pool deck, the landscaping and stone retaining walls, as well as repairing the concrete patios, and adding a new hot tub to the pool deck.
Design-Build Solution
We rallied our team of design professionals, which included our architect (who designed the pavilion structure), swimming pool contractor, and landscape designer, to work together to design and build this dramatic outdoor living space makeover.
Important to our client was finding the perfect location to build the structure on this oversized creek lot that would be in an ideal distance and location from the house. As such, the structure was strategically placed across the pool to serve as a focal point when viewed from the main living areas of the home.
Pavilion Details
To blend seamlessly with the home's existing architecture, the pavilion was designed with identical building materials, including chopped Limestone (or white builder's stone), large scale cedar timbers and a standing seam metal roof. Per the homeowner's request, we added a masonry fireplace, an alfresco dining area that would seat 8-10 guests, and a casual sitting area to relax and unwind in front of a fireplace, a wall-mounted TV and a Bluetooth sound system.
An oval-shaped wood burning Isokern fireplace and custom wood vented privacy panels intentionally block the views to the neighbors tennis courts behind the structure. Custom louvered panels built from Spanish cedar were designed into the space acting as a visual barrier to the neighbors' yard while maintaining good airflow on hot Texas summer days. Architectural concrete was scored into large rectangle patterns and sealed as the finish floor.
Last but not least, our lighting designer ensured the structure was properly lit for function and form, incorporating a dramatic night time visual effect.
Pool Details
In addition to adding a hot tub, the pool shell was restored and replastered with a wet-edge matrix pebble in jet black. The diving board was replaced with a more modern dive platform and the pool deck cantilevered over the pool and cannon jets were added. State-of-the-art pool equipment and filtration systems were installed that included the latest energy efficient Intellitouch computer controls.
The result? The new dark plaster, modern frost tile and architectural concrete deck and diving platform completely transformed the late 70's pool into a modern resort-style retreat.
Landscaping Details
The landscaping was completely redesigned to complement the new hardscape, pool and pavilion. The use of black stone and large format concrete stepping pads now enhance the new pool and pavilion areas while creating a Zen-like atmosphere.
Outstanding Outdoor Living Transformations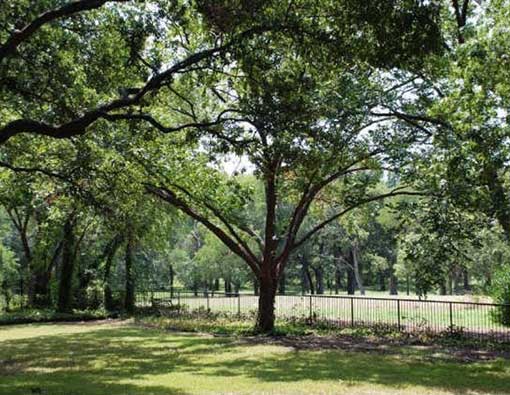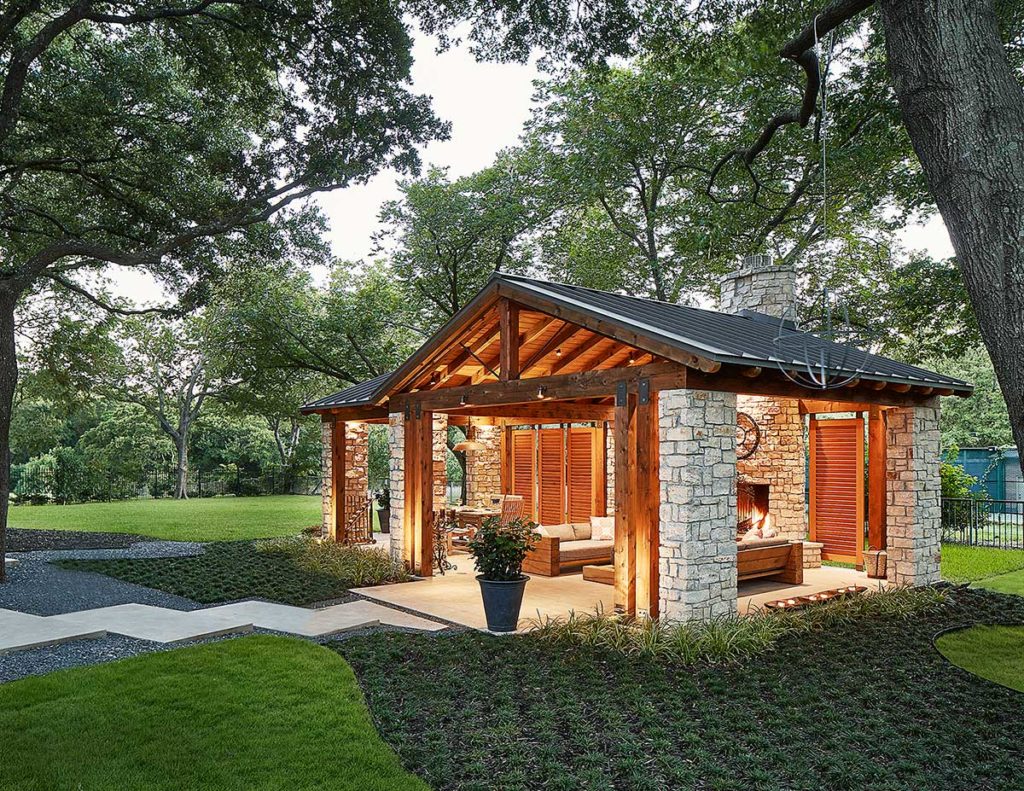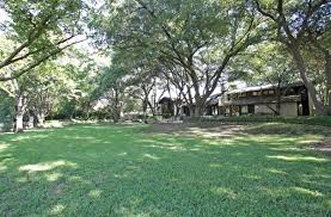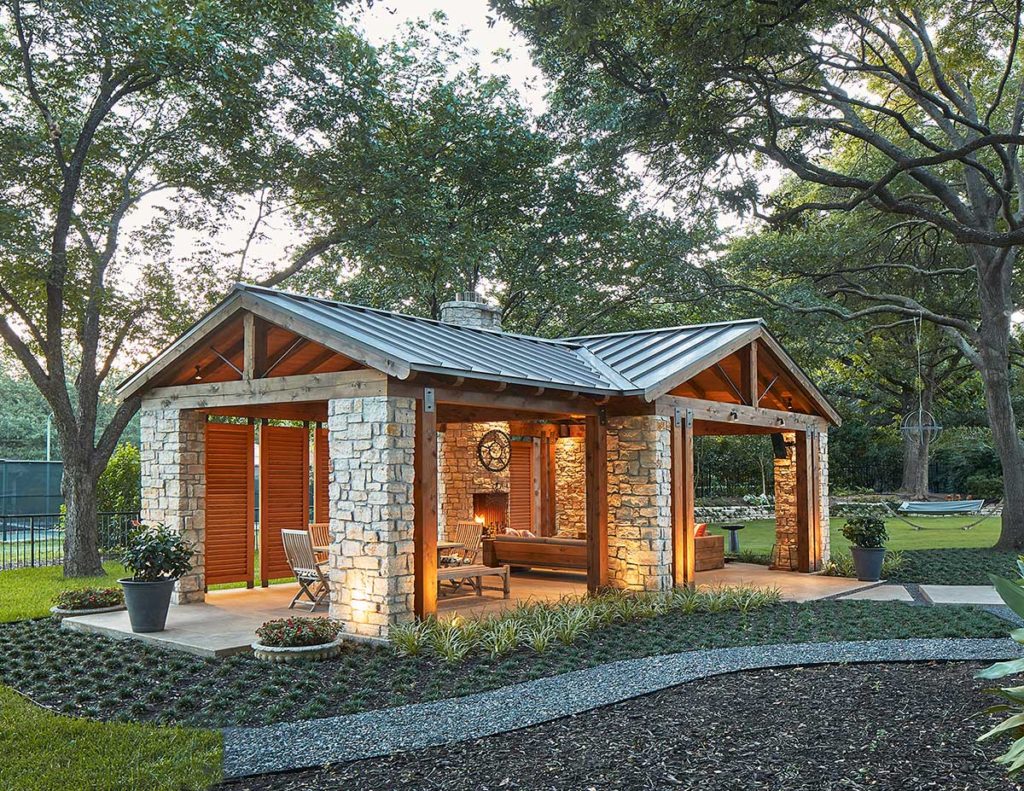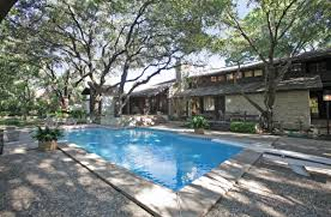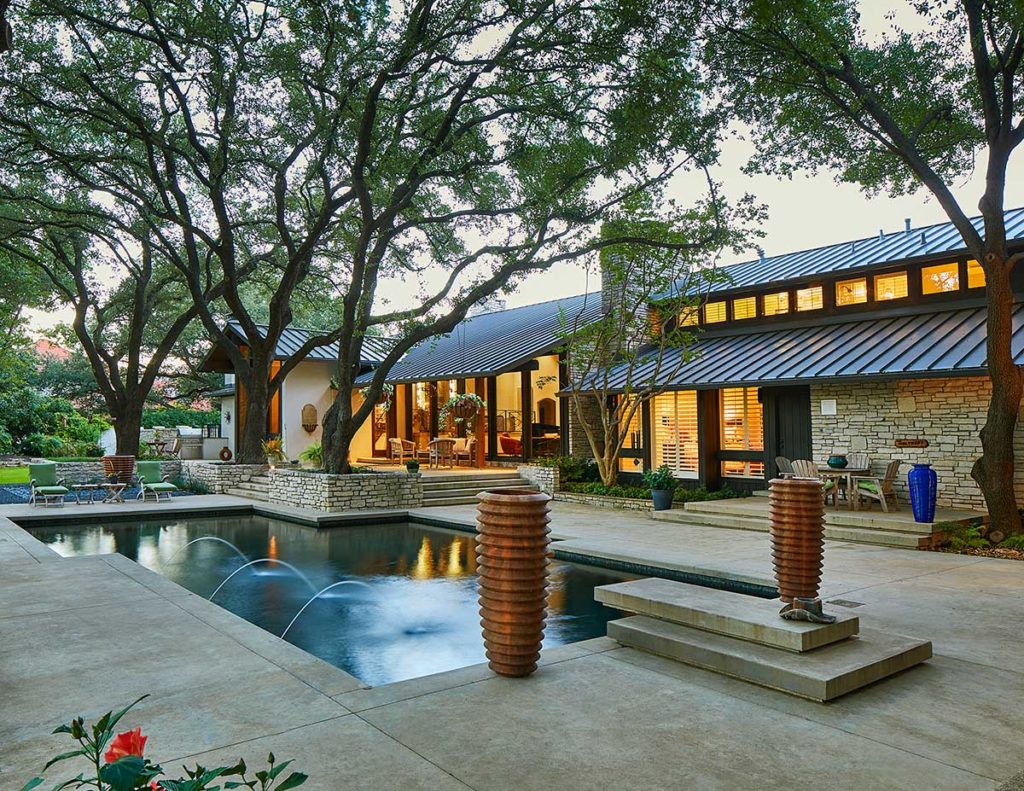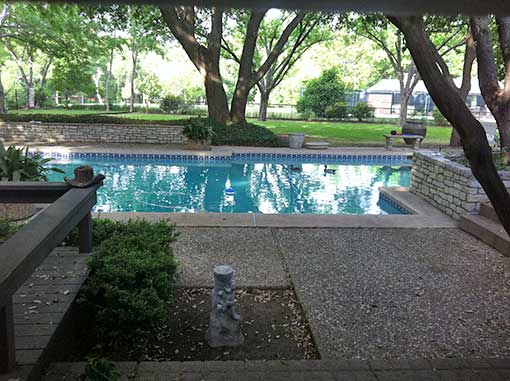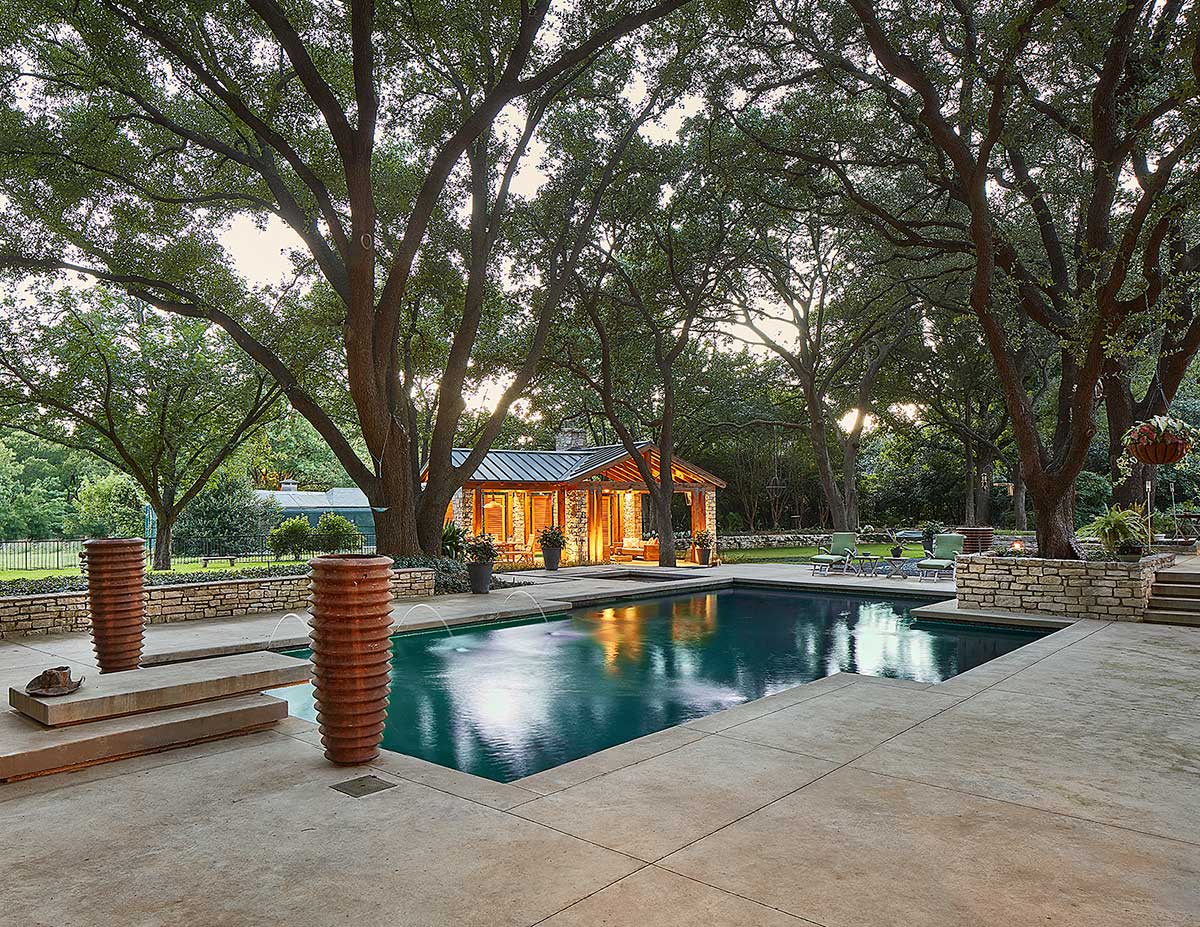 Pool with new Pavilion After
Outdoor Living Spaces & Additions by Capital Renovations Group
Are you ready to bring your unique home project to life?