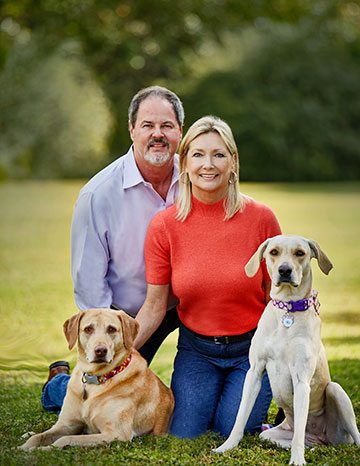 PAUL ZUCH, CR, President and SHERRY ZUCH, Vice President with their dogs Bella and Lola.
Paul and Sherry Zuch are our husband and wife team, who along with the Capital Renovations Group associates, handle all of our day to day company operations. They are backed by a team of architects, suppliers and designers.
Paul Zuch began his construction career in 1983. With a strong work ethic and a passion for design and construction, he learned from seasoned carpenters and design professionals and rapidly advanced.
In 1987, Paul joined a general contracting firm in Dallas as project superintendent. Over his 12 year tenure, he worked his way up to Vice President of the multi-million dollar company responsible for residential sales and production. He also became active in The National Association of the Remodeling Industry (NARI) in the mid 90's and earned his Certified Remodeler (CR) designation. He later obtained his Certified Graduate Builder (CGB) with the National Association of Home Builders (NAHB).
In 1999, with an eye for design, strong project management and a keen sense of customer experience, Paul Zuch founded Capital Renovations which emerged as one of the top home remodeling companies in the Dallas Metroplex winning multiple awards.
Paul's passion for his work and the remodeling industry as a whole is evidenced by his service to NARI (National Association for the Remodeling Industry). He served as President of the Dallas chapter and then as Regional Vice President, and progressed through the national officer positions including National President in 2011 and Chairman of the Board in 2012. Paul and Sherry are active members of Remodeler's Advantage, a national roundtable group where some of the best remodelers in the nation work together throughout the year to share best practices, ideas and insights for running a top-notch remodeling firm.
Community service has always been a delight for Paul and Sherry. They have volunteered their time to Rebuilding Together, Hearts for Hammers, SPCA of Texas, Collin County Children's Advocacy Center and other local non-profit organizations serving the communities where they work.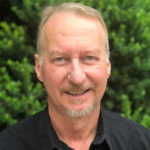 RICHARD FROST
Project Manager
Growing up in a construction family, Richard's passion for home remodeling began at a young age. He'd help his father with projects whenever he could, and took delight in seeing creative ideas to come to life throughout their home.
After college, Richard began his professional career in education by becoming a math teacher. But his remodeling hobby proved to be an itch he couldn't scratch, so after a few years Richard followed in his father's construction industry footsteps and become a residential contractor.
Joining Capital Renovations Group in 2019, Richard is thrilled to finally be doing what he's always loved! Taking delight in seeing homeowners' dreams become a reality, Richard puts his management degree and natural analytical ability to good use, ensuring customers are satisfied with projects that are completed on time, and to exact specifications.
Richard lives in east Dallas with his wife, Marla, and their Great Pyrenees. When not immersed in his next home renovation project, Richard enjoys traveling with friends and visiting local wineries and craft breweries.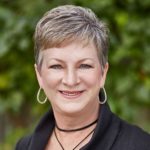 ALLISON AMINE
Bookkeeper
Allison has always had a knack for numbers, and since 2016 has applied her skills to ensure Capital Renovations Group financial books. With over 30 years of experience working with various software including QuickBooks, Allison is a seasoned pro who brings accounting peace of mind to her colleagues.
Allison lives in Carrollton with her husband Jalil and their two Chinese Crested rescue pups. Their son attends Blinn College in Bryan, Texas. When not balancing the books and paying staff, Allison enjoys playing indoor and sand volleyball. She is also a welfare animal advocate, volunteering at the SPCA to help rescue animals get adopted and find their forever homes.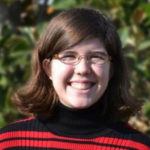 ASHLEY SMITH
Administrative Assistant
Ashley brings her best to the job each and every day, and it shows in the faces of all her colleagues who love working with her. An administrative assistant at Capital Renovations Group for over a year, Ashley helps keep the office efficient and friendly, ultimately creating terrific experiences for the company's appreciative clients.
Ashley received a Bachelor of Science in Business Administration with a specialization in Project Management, an education that makes her a skilled project coordinator. Never settling for second-best in anything she does, Ashley's standard of excellence ensures everything she touches is done right — and with a huge smile.
Are you ready to bring your unique home project to life?