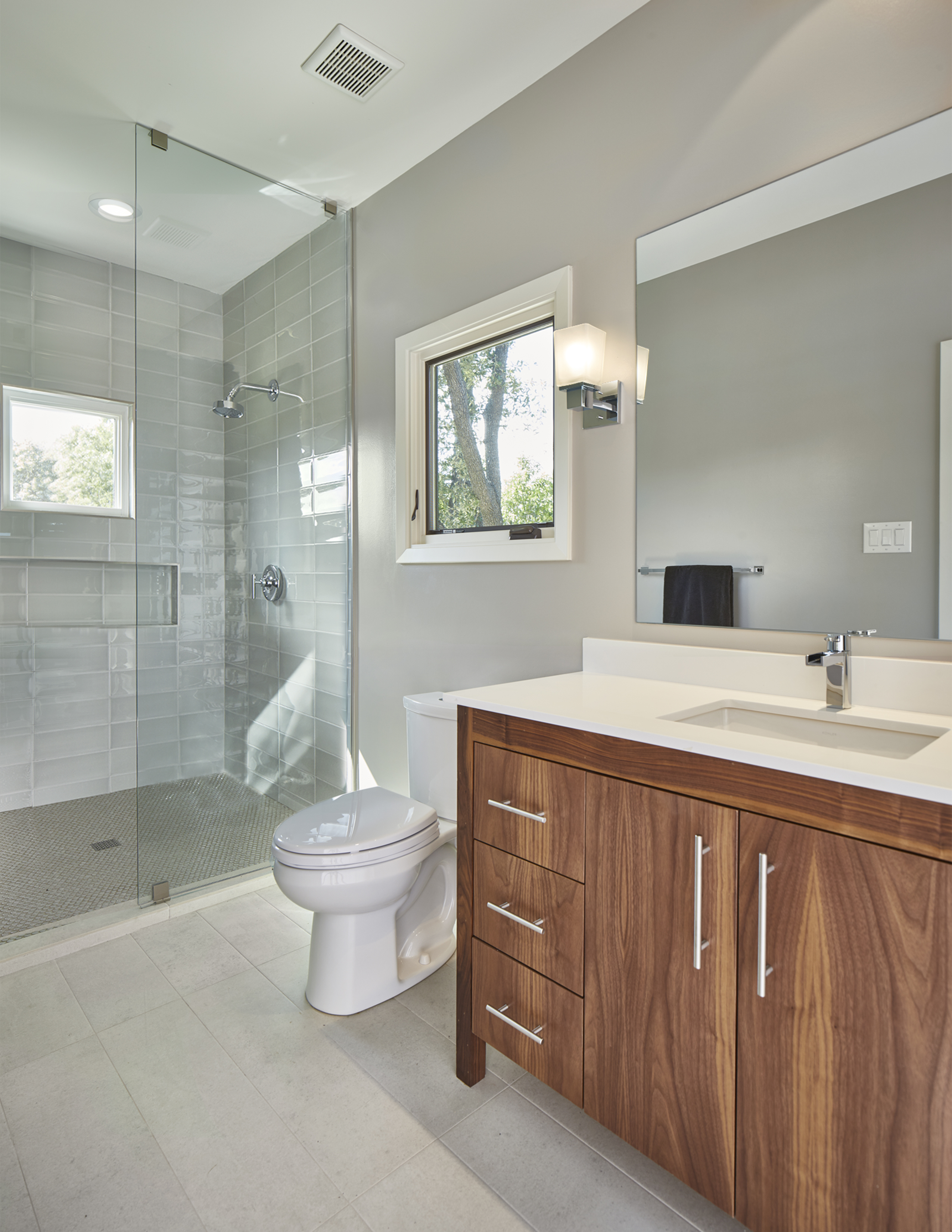 Remodeling cost vs value. That is the question. Remodeling your home is a major investment and decision; almost as important as when you bought it.  Often, our clients will ask us, "should we be spending this much money on our home?"  There are several answers to that question.
We often meet clients who plan to live in their home for as long as possible so the expenditure is clearly about lifestyle, impact on their daily life and not about resale.   There are others that love the location of their home and wouldn't move for the world.   Once again, their remodeling decision is about making their home comfortable for their lifestyle.  For these types of clients, no matter what they hear, the remodel will be worth it.
For those that do not plan on living in their home indefinitely or are looking for solid data, there are real numbers to consider when remodeling your home.  Each year a report is published by Remodeling Magazine titled, Cost vs Value.  The report compares the average cost of a project in your geographic area versus the value those projects retain at resale.   The 2017 Remodeling Cost vs Value Report can be found at www.costvsvalue.com  ©2017 Hanley Wood Media Inc.
As compiled, here in the Dallas area, the cost of a minor kitchen remodel can be recouped 79.7%; in the region it jumps to 81.6% and holds steady nationally at 80.2%.    The cost of a major kitchen remodel can be recouped 61.6%; regionally it is 62.5% and holds steady nationally at 61.9%.  Bathroom remodels can be recouped 59% to 61% across the board.  Take the time to review the report.  It goes into great detail for all areas of home improvement.
This year the numbers are definitely looking up.  As stated in the report, real estate professionals are assessing the resale values.  The long-time trend of "Curb Appeal" projects – changes to doors, windows, etc. typically generate higher returns on investment than work done inside the home.  This can be attributed to the aesthetics real estate professionals are looking for when selling a house.
However, this year saw the biggest year-over-year percentage increase in the value of several of the most expensive interior projects. Remodeling cost vs value becomes most favorable for upscale master suites, high-end bathroom and kitchen remodels and additions.  The values increased between 5.6% and 7.4%.  All of these increases were higher than the cost to remodel the projects suggesting that real estate professionals are rating home improvements higher than they did a decade ago.  This is likely do to the real estate market recovery.  Remember that Texas never suffered a huge real estate crash like other areas of the country.  Also, Texas, and especially Dallas is now in a major growth boom.
Keep in mind that most interior projects such as kitchen and bathroom remodels also take a lot of skill and labor.  A general rule is the simpler the job, the cheaper it is and the more likely it will have a higher return on your investment.  Also, while examining the scores, you will note that kitchens and baths don't score as high because they are such personal spaces.  Your idea of a dream kitchen or bath might be a transitional style while a potential buyer might be looking for contemporary.  It is truly subjective and a kitchen or bath can actually be a selling point to a buyer if they have the same design taste.
Contact the Dallas design build remodeling experts
Capital Renovations Group is an award winning, full-service design/build/remodel company and custom home builder.  With a proven record of trust, partnership and creativity, we have delighted discerning homeowners in the Dallas market since 1999.  We work hand-in-hand with our interior designers, architects and structural engineers that your remodel suits your specific needs.  The Dallas real estate market is booming and home values are on the rise.  This is the best time to consider a home remodeling project, why wait?  Visit capitalrenovationsgroup.com to learn more.